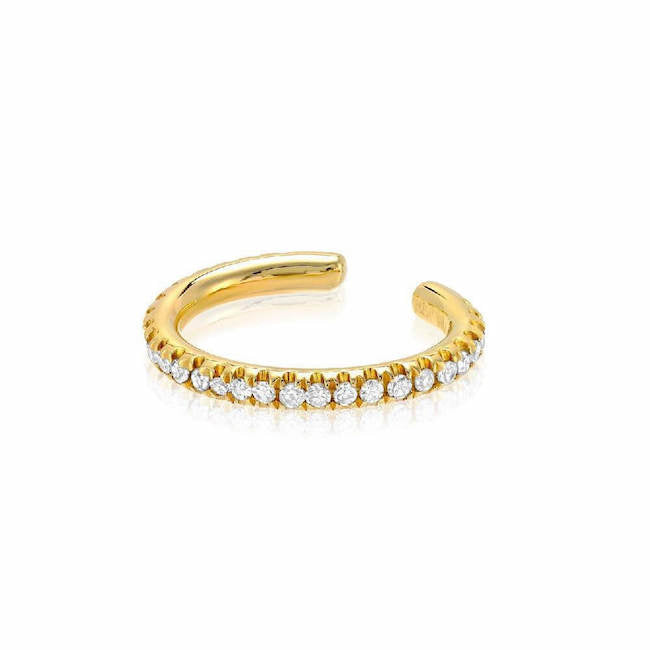 10mm Single Row Ear Cuff
$398.00
14k gold 10mm single row ear cuff with 28 prong set diamonds. This cuff doesn't require a piercing; simply push the cuff onto your ear at the helix, and slide it down to sit comfortably in the concha.
This cuff is also available to order in 14k black rhodium, and with black diamonds.
The 10mm Shape Single Row Ear Cuff features include:

Total approximate diamond weight: 0.06ct
14k gold - available to order in rose, white and yellow.
Sold as single ear cuff.
A cute way to add sparkle without a visit to your piercer!
SKU: E0100845

Liven's specialty is everyday luxury, and this beautiful diamond ear cuff is no exception. The full collection features 14k gold in modern white, soft rose or classic yellow, fabulous responsibly sourced diamonds, and one of a kind colored stones that will form the new centerpiece of your jewelry collection. Explore Liven today.