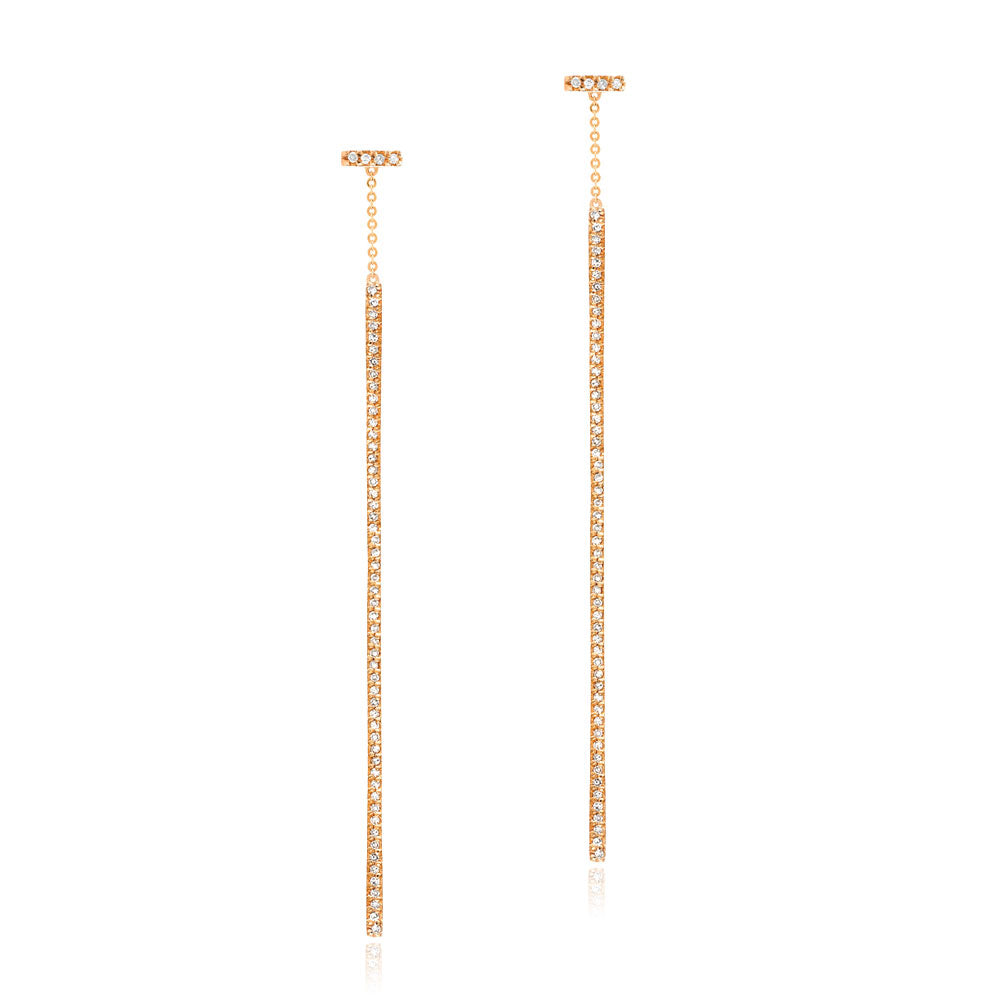 Dangling Diamond Bar Post Earrings
$1,550.00
These earrings elevate a classic to a whole new level! A pair of our petite diamond bars sit horizontally, with long dramatic diamond bars hanging from chains. These earrings add movement and elegance to your look. The long line is flattering, and a great day-to-night style.
These wonderfully stylish long bar earrings are the perfect day-to-night modern alternative to hoops. Enjoy the impact and movement of these understated beauties. Here's why you should add these to your jewelry wardrobe:

Available in rose gold, yellow gold, and white gold
Approximate total length of earring: 62mm
Total approximate diamond weight: 0.33ct
SKU: E0100771

Liven's mission is to provide fashion-forward fine jewelry that is both timeless and modern, evoking an effortless, fresh sense of style. All of our diamond necklaces, rings, and bracelets use conflict-free diamonds, including this beautiful piece. If you have any questions about our company or our products, please contact us via email at info@livenco.com or by phone at 213.293.6088.